Intelligent Health Outcomes
Powered by Circlebase NLP platform
Today's healthcare systems collect and track an ocean of information round the clock. Be it EHRs/EMRs, disease registers, clinical repositories, Labs, remote monitoring devices, IoT interfaces, hospital management systems, Clinical Trial Management Systems. The key challenges include
Siloed data: Multiple locations and public datasets
Structured and Unstructured data
Multiple tools: Point products for data integration
Cumbersome Data pipelines: For ingestion and data transformation
Data Governance and compliance
Limited infrastructure: Not scalable and economical
Unifying diverse medical data from various sources and transforming it into intelligent health outcomes that are easy to interpret visually remains a key challenge. The primary purpose of data visualization is to help the user interpret data analytics results faster, recognize trends, and make informed decisions.
Circlebase's Data Visualization Solution
Our data visualization solution is powered by AI/ML and deep learning technologies. It helps identify patterns, correlations, and makes data analysis more relevant. It includes interactive infographic dashboards, bar charts, pie charts, heat maps, and histograms, for a visual representation of intelligent health outcomes.
Our solution treats your data woes with tableau treatment.
Please find below a few visualization snapshots of our solution: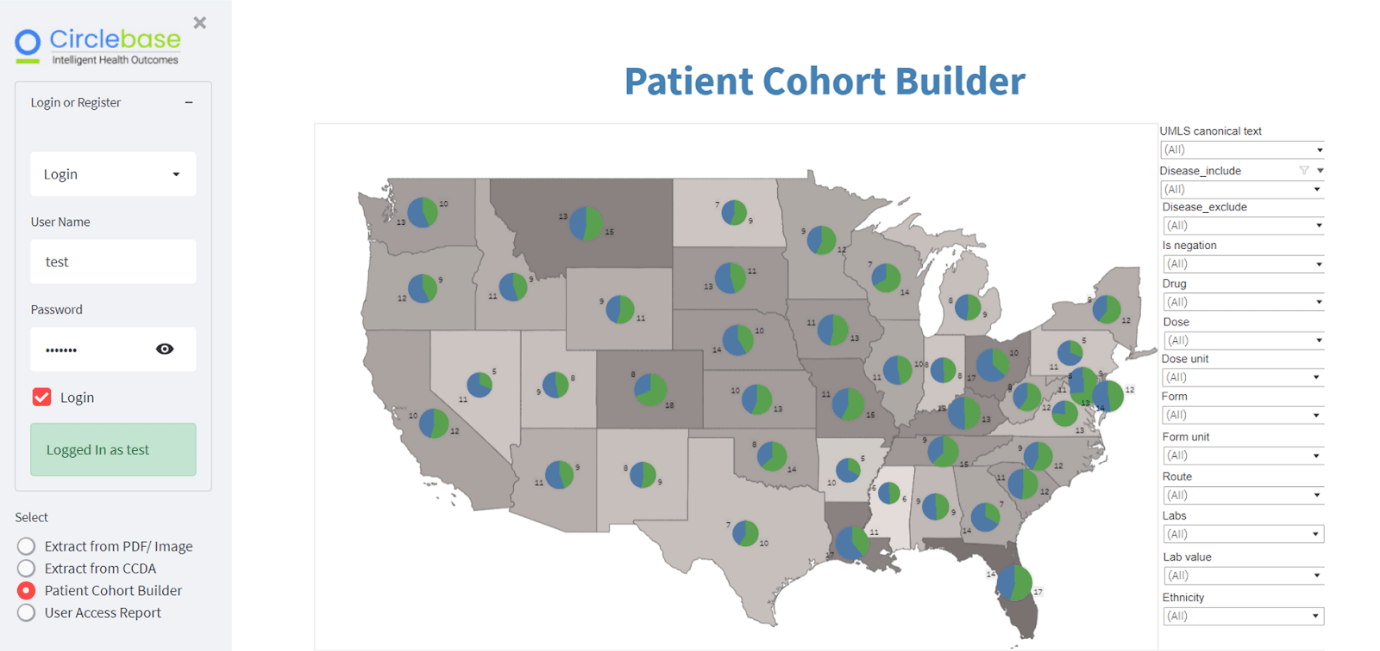 The entity extraction app identifies a wide range of clinical, social, and demographic entities from the data, which could then be used to identify the suitable patient cohorts for recruitment drives.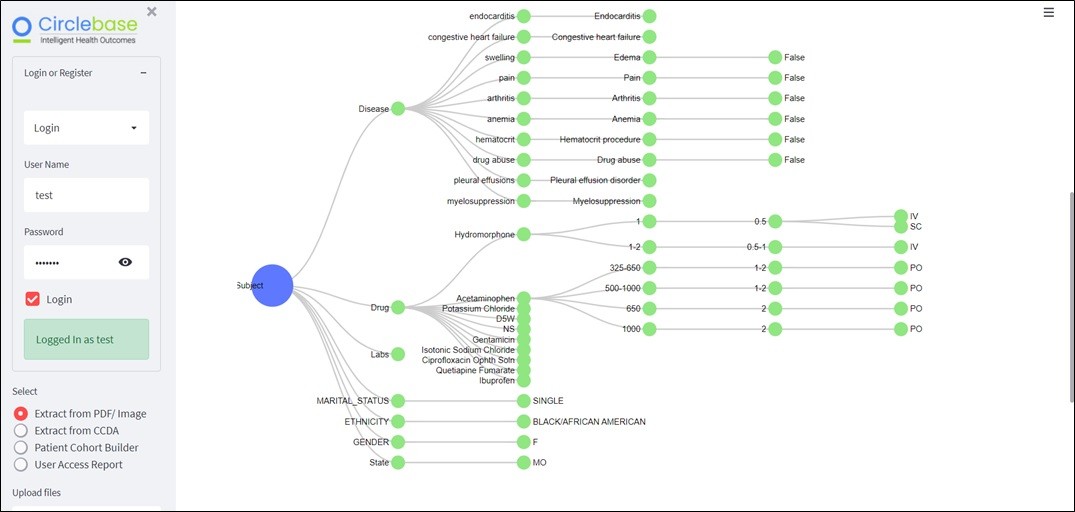 Extracted patient data represented in an intuitive and interactive graph
SaaS application: Hosted on HIPAA compliant cloud platform 
NLP platform powered
Harmonizes: Structured, unstructured, and hidden data for analysis 
Integration: With the current AI/ML model
API driven: Integrate with healthcare platforms, ERPs
Normalized data: For different ontologies and correct interpretation
Interactive, self-service, and motion graphics
How can we help? - Our Value Matrix
Our solution can perform the necessary steps to provide you with intelligent insights by integrating with several of the enterprise healthcare applications that provide multiple formats of healthcare data. Please find below select samples of how our solution helps you
Fill out this form and we'll connect with you to discuss how we can help you.